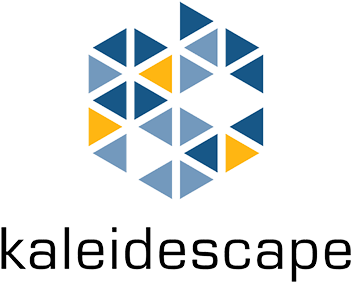 There are few companies I have had as long a reviewing relationship with as I do with Kaleidescape.
I reviewed the company's very first product when it was introduced back in 2003, when the concept of a "movie server" was new and completely unheard of. And I've lived with and/or reviewed virtually all of the company's product introductions since then. But it has been a while since I've had a new Kaleidescape component in for review, with my last being in 2017 when the company debuted its Co-Star solution to "join" legacy Premiere systems with new Strato systems (review available online).
Because of this, I have never actually laid hands on the company's flagship line of movie servers, the Terra.
While I have lived with a Strato 6TB system since 2016, that product is no longer available, and the company has steadily made upgrades and improvements to its offering over the past years. Now, a Terra server is required in all new systems, and it offers superior hardware processing horsepower to deliver faster performance and support for more simultaneous viewing streams.
If you're familiar with Kaleidescape — and, more specifically, the Terra servers — the big news here is that the company has replaced the largest models in both the compact and regular Terra lineup, with the 18TB compact replaced by the 22TB model reviewed here, and the 72TB Terra with a new 88TB model. (Both new Terra models are available now.)
If it's been some time since you've looked into Kaleidescape, or you've dabbled with the brand in the past, or are curious about what the Terra line offers as a step-up to your premium installs, then read on!
Kaleidescape Overview
It's hard to imagine that any Residential Systems reader wouldn't already be familiar with Kaleidescape, and fully describing everything the system does is well beyond the scope of this review, but here's a 10,000-foot view:
Kaleidescape manufactures movie servers (Terra) and players (Strato C) that connect across a standard residential Gigabit-speed network to play content — movies, concerts, TV series, etc. — that has been purchased/rented and downloaded from the company's movie store. There are several major differences between watching on Kaleidescape versus streaming.
First, Kaleidescape provides purpose-built, enterprise-grade hardware and bespoke software designed from the ground up for the sole purpose of delivering the highest-quality audio/video playback. The hardware's reliability, uptime, and integration with third-party systems are unparalleled, and it is filled with elegant little touches like automatically dimming the front-panel logo when the movie begins, and then reilluminating it on pause or stop.
Second, all content is stored locally on the Terra server, so the experience is always consistent and never impacted by internet speeds, outages, or other demands in the home.
Third, unlike heavily compressed streamed content, Kaleidescape titles play back in video bit rate ten times higher than typical streaming rates, with files sizes comparable — and in some cases larger — to what is found on a physical disc. And instead of lossy audio provided by streamers, these feature audio in lossless Dolby TrueHD or DTS-HD Master, many of which include Dolby Atmos and DTS:X.
Fourth, the Kaleidescape store has the largest collection of UHD titles available anywhere, currently approaching 14,000 titles for purchase and featuring more than 700 UHD titles not available on disc.
Fifth, the overall "Kaleidescape Experience." From its iconic cover art view, to bookmarking the best scenes/songs in a film/musical, to sending automation cues for lighting, shading, seating, lens position, and screen masking, to jumping straight to the film's beginning, to so much more, Kaleidescape features tons of touches and flourishes that just make for a superior user experience.
I've never given a Kaleidescape demo where the person hasn't been completely impressed.
The Lineup
As mentioned, the Strato 6TB component I own is no longer in the lineup as Kaleidescape recently discontinued the single-chassis player/server combo in favor of a two-piece player and server configuration. The benefit is that all servers are part of the Terra family and offer essentially identical performance. (Full-sized Terras support up to ten simultaneous 4K HDR streams versus up to five in the compact models.) Most importantly, the user experience is identical throughout the lineup.
In the compact, half-width/1U chassis models, storage is now offered in 6-, 12-, and 22-Terabytes, with full-sized Terras available in 48- and 88-Terabyte versions. For comparison, a 6TB will hold approximately 100 4K movies, and the big-daddy 88TB holds up to 1500 4K titles, with the 22TB model reviewed here storing around 367 4K titles. Actual library size is determined by the size and quality — 4K, Blu-ray, DVD — of the films downloaded, with Kaleidescape estimating 59 GB, 39 GB, and 9.5 GB for 4K, Blu-ray, and DVDs, respectively.
Another cool benefit of the Kaleidescape ecosystem is that you can add more Terras — up to four compact Terras can be combined — to increase storage to keep up with an expanding collection. Even with my older Strato 6TB, adding the 22TB Terra gave me a total of 28TB of storage, with the libraries between the two servers automatically and seamlessly merged.
Beyond storage size and supporting multiple simultaneous streams, the biggest upgrade Terra offers over my old Strato comes when downloading content. My Strato doesn't have the processing horsepower necessary to play back and download at the same time, so if I started to watch something I've already downloaded, any uncompleted downloads were paused. And, even if I'm just browsing content or using the onscreen GUI, download speeds are greatly throttled. The Terra has none of these limitations and is fully capable of playing and downloading concurrently without any issues.
But the bigger upgrade is the sheer speed at which Terra downloads content, capable of downloading movies at up to 800 Mbps. This means a typical 4K movie can be downloaded in its entirety in 10 to 12 minutes. Looking at the history of movies pre-downloaded at the factory — another of Kaleidescape's new services, making sure a customer's unit can arrive with a library ready to go out of the box — my 4K movies downloaded in the 700 Mbps range at 10 to 15 minutes each, with smaller-sized DVD-quality films blasting through in 2 to 3 minutes! In the real world at my home with 300 Mbps service, I downloaded films like Top Gun: Maverick, Thor: Love and Thunder, and Zach Snyder's Justice League in about 30 minutes, compared to the usual 56 to 60 minutes needed for my Strato 6TB to download a film.
With Kaleidescape's smartphone app, I can browse the movie store and purchase a movie before leaving work and have it ready to watch by the time I step into the house!
Since the Terra is only a server, every system requires at least one Strato C player to view the content. This features a compact half-width/1U chassis that includes the outputs to connect to a modern AV system. Strato C can play true 4K Ultra HD content with bit rates up to 100 Mbps and frame rates up to 60 fps. But why limit the fun and your library to just one room? Multiple Strato C's can be added to a system, allowing you to have the Kaleidescape experience at every TV! And, because each Strato C has independent parental controls, you can limit access to your collection by rating if desired.
The Terra and Strato units are visually similar, with a rounded, anodized aluminum case surrounding the body, and a smooth, buttonless, black front that just features the Kaleidescape logo. For as small as the components are, they have some substantial weight, and they feel like quality pieces of gear, with a nice fit and finish all around.
Obviously either component could just sit on a shelf, but Kaleidescape offers a 1U custom rack-mount kit ($195) that holds one or two components. The Strato C is thin enough that it could be wall-mounted behind a flat-panel display (an optional wall mount is available for this) or easily tucked into a Versa box.
The units arrive well-packed, cosseted inside a nice, white sleeve in their packaging. Both units include detachable 12-volt power supplies and shielded Cat5 cables, while the Strato C also includes a 1.5-meter high-speed HDMI cable. Though Kaleidescape still offers one for purchase, the Strato C no longer includes a handheld IR remote control. In practice, this likely isn't an issue as there are several other ways to control the system, including a well-designed mobile app for both iOS and Android.
Installation
There is no physical connection between the Terra and the Strato C; rather, they communicate over the home's hardwired Gigabit LAN. This also allows you to place the devices wherever they work best in the home, either centrally in a rack, or with players directly at the displays. But there's no Wi-Fi. When you're pushing around up to five full 4K HDR video streams, you need the stability, reliability, and throughput of a hardwired connection.
The Terra simply connects to the network and to power, and the Strato C requires both power and network connection and offers all connections to the display, including dual HDMI (one HDMI 2.0a with audio and video and one HDMI 1.4 audio-only), as well as both Toslink and coaxial digital audio. The Strato C also has a rear mini-jack input for IR control if needed.
If this is a new Kaleidescape install, there is some simple account registration required, but since I was adding it to my existing system, the process was even simpler. By opening a web browser and logging into my existing Strato 6TB, clicking on the "Add Component" tab displayed the new devices to add to my system. Once added, you can name the devices, adjust network settings, and access a host of audio/video settings.
One great troubleshooting tool is the "Video Capabilities and Status" tab, which displays what a specific player is "seeing" in the HDCP signal chain and indicates if anything is hindering performance. Under the "Advanced Video Settings" tab, you can adjust the refresh rate of the OSD to eliminate any video switching delays caused by going in and out of the GUI, and also throttle back the output from 18 Gbps to 13.5 or 10.2 Gbps, or to limit to HDMI 1.4 for compatibility with older systems of cabling.
Kaleidescape interfaces with every major control system, like Crestron, Savant, URC, and RTI, and can now support Control4's SDDP (Simple Device Discovery Protocol), making it even easier to add Kaleidescape to your Control4 project. Also new-ish is Kaleidescape's ability to communicate directly to Lutron HomeWorks and RadioRA3 systems for shade/lighting control based on triggers embedded into films by the Kaleidescape movie team, such as movie starting, movie ending, credits starting, aspect ratio, etc. This is done via a new "Lighting & Shades" tab where you simply select the Lutron processor to pair with and assign virtual switches with preset cues to each playback event (playing movie, intermission pause, credits roll). And Kaleidescape has also launched a full Josh.ai integration allowing you to play any movie in your library with a voice command.
Performance
As mentioned, I've been living with a Kaleidescape Strato 6TB for years, so I am quite familiar with how it operates, and the actual experience and performance of movie watching with the Terra and Strato C combination are identical, which is to say impeccable. There was no difference in playback from either storage device – the Terra or my Strato — with images appearing on screen in about seven seconds.
Video and audio quality are both above reproach. Compression artifacts like banding or noise in black levels are gone, and edges and details are always razor-sharp. These details become even more apparent on larger screens.
What's most noticeable, however, is the increase in audio performance. With Kaleidescape downloads featuring lossless Dolby TrueHD or DTS-HD Master audio, the audio is much richer and more dynamic, especially on the low end where bass has more authority and punch. You're also able to pick out small individual sounds more clearly. Depending on the streaming service and streaming device, the Kaleidescape audio can be significantly better. Not as good. Better.
The one knock against the playback is that Kaleidescape only supports HDR10, not the superior dynamic HDR formats like HDR10+ or Dolby Vision. Of course, with many Kaleidescape owners using front projection systems — which don't support Dolby Vision either — this is less of an issue, but for whole-home viewing, it certainly would be a welcome addition to this flagship solution to better support TVs with less sophisticated image processing.
The biggest use difference I noticed with the Terra's expanded storage was the experience of being able to see my entire content library at once. With my old Strato limited to storing about 100 titles — and with me owning closer to 500 titles — I am in the habit of downloading, watching, and then deleting titles to make more space. (Of course, I still own these titles, and I can re-download them again at any time — for free — but they aren't presented in my onscreen collection GUI. Another thing I wish Kaleidescape would address.) This is a real bummer when guests come over, as there are literally hundreds of movies in my collection that they can't browse through — or would then need to wait for me to re-download before we could watch.
Now with a combined 28TB of storage, I could see everything, which makes browsing far more engaging. And there were literally titles in my collection that I had forgotten I owned! #FirstWorldProblem to be sure.
Also, very cool, was the ability to share my entire library of full-resolution, 4K titles around my home via a total of three separate Strato movie players. With an OLED and Sony Atmos soundbar in my bedroom, a high-end LED and separate Atmos system in my office, and the full 7.3.6 Trinnov and projection system in my living room, I was able to enjoy fantastic content throughout my home wherever I wanted. It was also great being able to start a movie in one room, pause it, and then resume it — immediately or days later — in another.
Interestingly, I also noticed that Kaleidescape movies trigger the "Filmmaker Mode" setting on my LG OLED, so they have embedded the flag that supports that feature.
One of the great things about the "Kaleidescape experience" is that the company is constantly making tweaks, upgrades, and improvements to its kOS operating system. My original Strato shipped with kOS version 7.3, but it is currently running kOS 10.13. These are all things that upgrade — for free — in the background to continue improving the experience.
Often these are little changes like a new "Played" collection that automatically moves movies out of "New" once they've been played through to the start of the credits, making it easier to find titles you might want to rewatch, or a "Search My Movies" feature that makes it easier to find a title, actor, or director in a large collection, or, most recently, an update to the movie details tab that displays key info like a list of actors and directors, the year the title was released, the rating, the resolution, run time, and remaining time.
Another major change to the Kaleidescape experience is the addition of renting titles, with currently more than 9000 available. For the customer who just wants the best quality and experience, but who doesn't care about owning a film collection, rentals are a terrific option. Other than "premium rentals," which include early releases, rentals are typically priced at a very reasonable $7.95 per 48-hour period. Of course, Kaleidescape puts its own spin on rentals by giving you the film in its full audio/video quality, not some compressed version. And, if you like the movie, you can apply half of the rental price to buy the movie within 30 days.
As another bonus, digital files like those on Kaleidescape's store routinely release weeks to 30 days ahead of the physical disc release. Top Gun: Maverick came out more than 60 days ahead.
For the customer wanting the ultimate in convenience, quality, and performance, Kaleidescape offers a truly unparalleled experience that elevates every system it is a part of.